Railcraft Lights and Power
Railcraft Products are intended to be used for 5 inch Gauge (inch and 1/8 Scale) Rolling Stock
All Railcraft products are made from polyurethane unless otherwise stated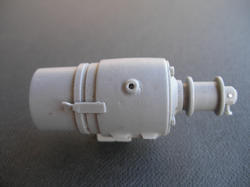 Generator
Dummy Generator sells for $10.00 each
73mm long x 28mm wide
Railcraft Dummy Battery Box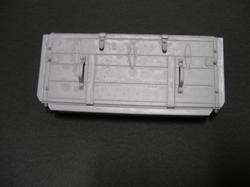 This is a small version for Guards Vans. They sell for $26.00 each.
The handles and latches are sepetate.
139mm long x 60mm wide x 25mm deep
Railcraft Battery Box -Large
This is the large version for Passenger Carriages. They sell for $30.00 each
The Handles come seperately.
Measurements are 184mm long x 62mm wide x 22 mm deep.
Kerosene Marker Lamps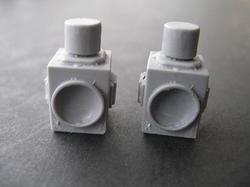 Kerosene Marker Lamps are sold for $7.00 a pair
Side Marker Lamps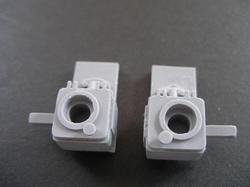 Side Marker Lamps are sold for $7.00 a pair
25mm long x 12.5mm wide
Mounting plate 7mm long
Railcraft Lamp Brackets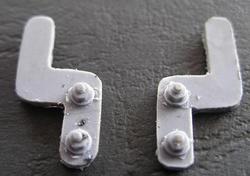 Railcraft Lamp Brackets are sold as a set of 4 for $4.00