Railcraft Vents and Lookouts
Railcraft products re intended to be used with 5 inch Gauge (inch and 1/8 Scale) Rolling Stock
All Railcraft products are made from Polyurethane unless otherwise stated.
All Railcraft products can be painted with a minimum of preparation. Wash the item in some soapy water, rinse throughly and dry. When dried the product is able to be painted with your choice of primer and top coat.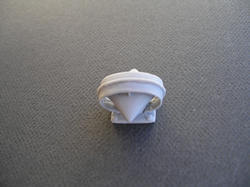 Railcraft Urethane Torpedo Vents
Urethane Torpedo Vents sell for $2.50 each
24mm across torpedo
24mm across ring
Base is 16mm x 16mm
These are no longer stocked as part of our range, due to the high failure in casting.
They have been replaced by the pewter Torpedo Vent. They sell for $4.00 each
Railcraft Mushroom Vents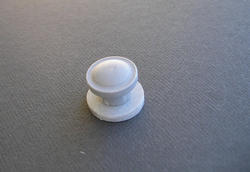 Mushroom Vents sell for $2.50 each
NSGR Guards Van Lookout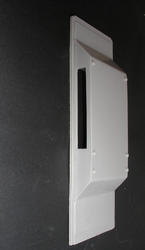 These Lookouts were used on NSWGR 4 Wheel Brake Vans. The HG Lookouts are sold for $28.00 each.
Railcraft Standard Lookout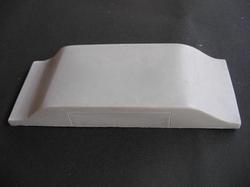 The standard Lookouts were used on NSWGR Brake Vans - SHG, PHG and LHG. The Standard Lookout sell for $22.00 each
143mm long x 57mm wide
lookout 58mm x 16mm long