Railcraft Instructions and Hints for 5 inch Guage and HO Scale
Railcraft Instructions and Tips for using our urethane products
Railcraft Diagrams and tips to assist with using our products
Railcraft Tips and Hints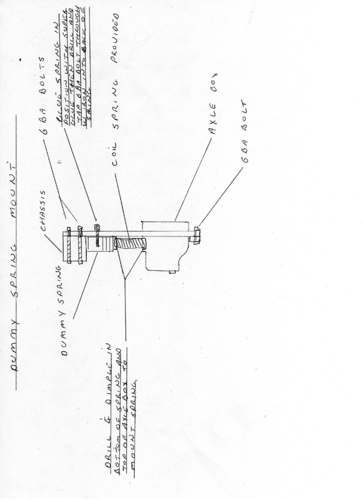 Variations of colour are normal. The product is cream in its natural state, but we add black to make it a grey.
Some items may need flash removing from item either with a sharp knife or filing.
Lightly sand all surfaces that need to be glued.
Before painting - wash items in warm soapy water and rinse with fresh water. This will remove any release agent residue that may be on the item.
Items to be painted with etch primer or automotive primer. Top coat can be any paint of our choice.
Any super glue can be used for gluing. We usually use Woolworths Home Brand or Loctite 406, but we have been told that 5 minute Araldite works as well.
Instructions for Railcraft Dummy Springs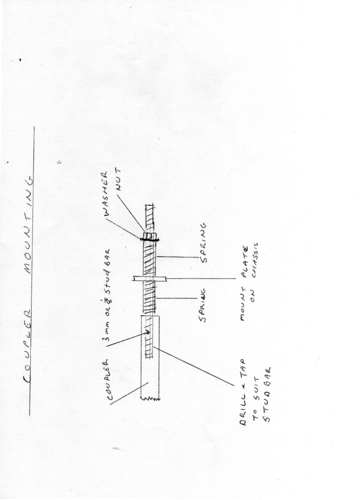 Diagram showing how to mount Railcraft Dummy Springs
Instructions for Railcraft Dummy Couplers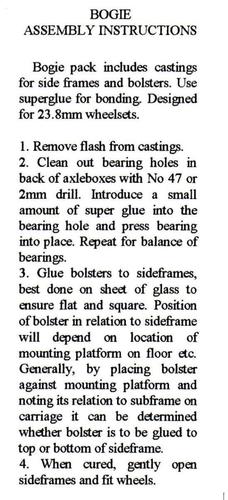 Diagram showing Railcraft Dummy Coupler Instructions
Railcraft Bogie Instructions for HO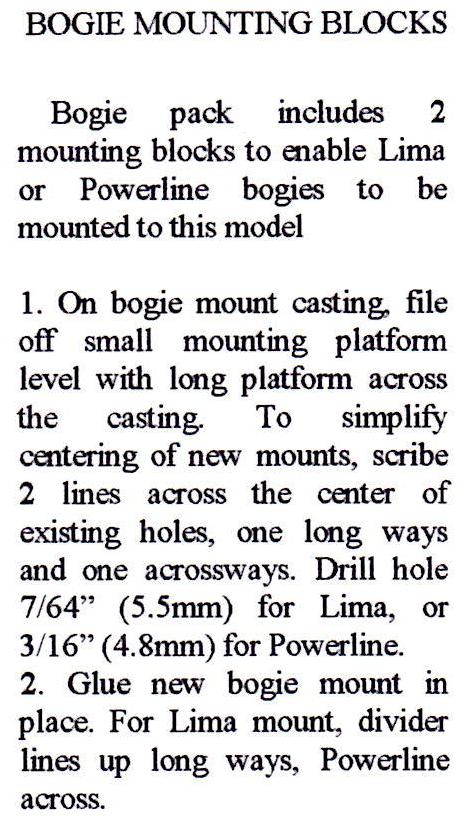 Instructions for using Railcraft Bogies for HO
Railcraft Mounting Blocks HO

Instructions on how to use the Railcraft Mounting Blocks in HO Scale
Railcraft Accessories for Lima 42 Class HO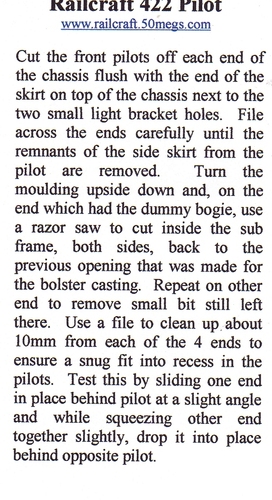 Instructions for using Accessories for Lima 42 Class HO
Railcraft 422 Pilots
Instructions for using Railcraft 422 Pilots