Building Projects Page 2
A page for Modeller's to share photo's and information on their building projects
These photo's have all been supplied with the permission of each photographer.
RAILCRAFT HG GUARDS VAN UNDER FLOOR DETAILS
This photo shows the new HG Guards Van Spring, Axle Boxes and Underframe Detail parts.
Photo kindly supplied by David Foote.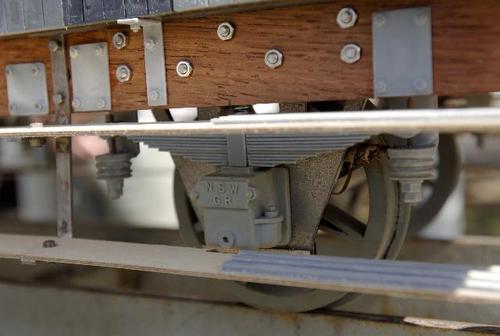 Coal Hopper Chassis
This photo shows the chassis of a NSW private Coal Hopper currently under construction by Matt Wilcox of the Quirindi Village Miniature Railway.
Photo kindly supplied by Matt Wilcox