Railcraft W Irons, Axle Boxes and Bearings
Railcraft Axle Boxes and W Irons - All Railcraft products made from polyurethane unless otherwise stated
These products are for 5 Inch Gauge (inch and 1/8 Scale) rolling stock.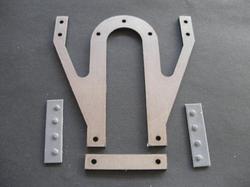 Laser Cut Steel W Irons
3mm Steel Laser Cut W Irons with Keepers and Dummy Rivet Plate. These retail as a set of 4 for $36.00. The holes have been Laser Cut to suit 6 BA Bolts.
The measurements are 85mm high, 90mm wide and 22mm in axle box slide area.
Railcraft W Iron and Keeper for Bogies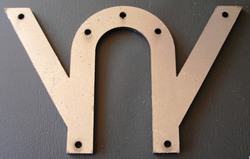 2mm W Iron and Keeper for Bogies sell for $30.00 a set of 4
Railcraft Dummy Rivet Plate for Steel W Irons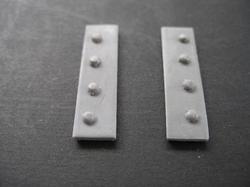 Dummy Rivet Plates are sold as a set of 8 for $5.00
Railcraft Axle Box NSW GR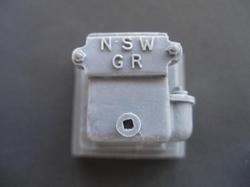 Railcraft Axle Box NSW GR are sold as a set of 4 for $34.00
Railcraft Plain Axle Boxes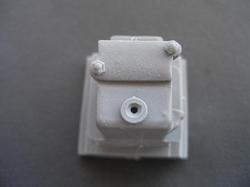 Railcraft Axle Box for 16mm Bearing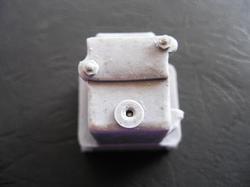 Railcraft Axle Box to suit 16mm bearing
sell as a set of 4 for $34.00
Railcraft Axle Box for Bogie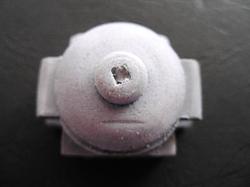 Railcraft Axle Box for Bogie to suit to suit 6mm Steel Side Frames sell as a set of 4 for $34.00
Railcraft SKF Bearing Covers Sizes 29mm & 33.5mm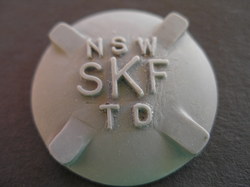 Railcraft SKF Bearing Covers are sold for $3.00 each. This is for both the 29mm and 33.5mm covers
Bearings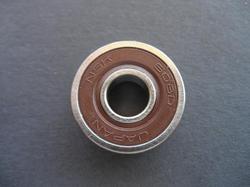 Bearings are 22mm O.D. x 7mm Wide. We have changed suppliers. Each bearing is self lubricating and has 2 rubber seals that can be removed and re-inserted after greasing.The bearings are sold as a set of 4 for $14.00 and can be used with our Axle Boxes
NSW T.D. Axle Boxes
NSW T.D. Axle Boxes sell as a set of 4 $34.00
Axle Box to suit 2AS Bogie
Axle Box to suit 2 AS Bogie sell as a set of 4 $34.00
Axle Boxes to suit English
Axle Box to suit English Rolling Stock sell as a set of 4 for $34.00