Railcraft Urethane Wheels
Our Urethane Wheels are not intended to be used for Hauling Passengers. They are designed for Scale Rolling Stock
Railcraft products are intended for 5 Inch Gauge (inch and 1/8 Scale) Rolling Stock.
There is a seperate page for our range of Metal Wheels
All Railcraft products are made from polyurethane unless otherwise stated
Railcraft Wheels are only intended to be used on Rolling Stock. They are not intended for Passenger Haulage. Axle hole has been designed for you to be able to machine to your individual requirements.
Railcraft 10 Spoke Wheel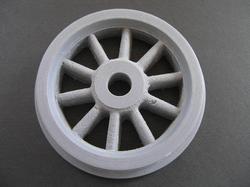 10 Spoke Urethane Wheels are sold for $15.00 per Wheel.
They are 86mm Tread Diametre and Need Machining.
These are only made by request
Railcraft Split Spoke Urethane Wheel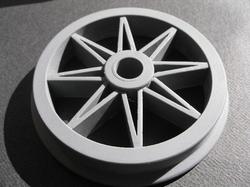 These are sold for $17.00 per wheel.
Tread Diameter 86mm
Railcraft Garden Railway Guage 1 - 30mm Tread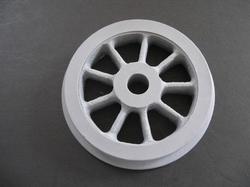 These are sold for $3.00 per wheel
Railcraft Garden Railway Disc Wheel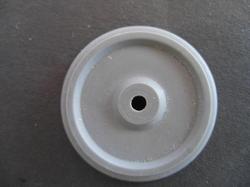 These are sold for $3 a Wheel